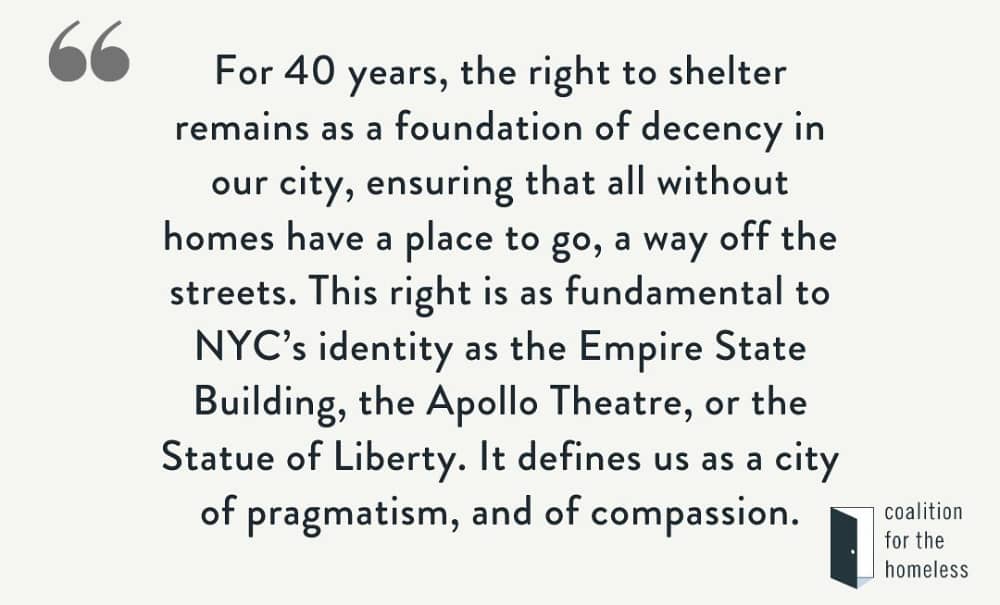 Dear friends,
We continue to highlight the extraordinary story unfolding before our eyes in summer 2023: the arrival of almost 100,000 new migrants to the city in the past 16 months. The economic, environmental, and humanitarian crises driving migration at this historical moment are hard to grasp, much less resolve. We offer a detailed update on the housing scarcity issue faced by recent migrants in NYC in particular.
And as summer again brings catastrophic fires and flooding to many sites around the globe, we focus on the struggles of Pakistani immigrants and students in the US. With Pakistan still badly damaged by last summer's unprecedented floods, local activists are helping to lead the campaign to legally protect Pakistanis from being sent back to a disaster zone.
Note: the JHISN newsletter is also available in Spanish on our website. Share the link!
Newsletter highlights:
Housing justice for new migrants in NYC

DRUM fights to secure protections for Pakistanis in US
---
1. The Continuing NYC Housing Emergency for Asylum Seekers
"New Yorkers need more permanent housing, not more temporary shelters and HERRCs [Humanitarian Emergency Response and Relief Centers]" –Murad Awawdeh, Executive Director of the New York Immigration Coalition
Despite the dramatic media images of recent asylum seekers lying outside shelters on the sidewalks of NYC, it is unlikely the Biden administration will take immediate action to implement change. Top aides have said a Congressional solution is needed to deal with the situation—the influx of over 95,000 migrants to the city since last spring. A recent meeting of New York Senators, House Democrats, and the Department of Homeland Security's Alexander Mayorkas resulted in a decision to simply appoint a liaison to the city rather than to solve the problem. It is also uncertain if NY State will choose to intervene given its failure to date in converting underutilized commercial spaces into residences for people in need—in the What Can We Do? section below you can join us to help influence Governor Hochul to take action. 
Although FEMA allocated over $100 million to help accommodate migrants sent to NYC from other states, Mayor Adams has said the city has not received the money. The city continues to leverage expensive hotel spaces as locations to house migrants and often faces opposition to alternative locations for new relief centers, especially when they involve expensive tent-based solutions rather than permanent housing. Our newsletter readers will recall that tent structures were, at great expense, created at both Orchard Beach and Randall's Island in the early stages of this crisis and shut down after a few weeks. 
Back in 2022, the Citizen Housing Planning Council published a Housing Plan for a City of Immigrants. Highlighting that immigration has always been a driving force for the growth and success of NYC, the plan also stated that public policy has deprived immigrant communities of equal access to opportunity and quality of life. Not only have the Housing plan's goals not been realized, but we see the continuing deprivation: an emergency court hearing had to be held at the end of July when Mayor Adams moved to suspend the law requiring NYC to provide shelter for all. Three weeks ago, after pushback on that suspension, Adams altered the regulation to require migrants without families to either move out of shelters or reapply after 60 days in the relief system. The Commissioner of NYC Emergency Management reported that of the 1,400 single asylum seekers who received notice to exit the system, 65% indicated their desire to leave the shelter system for a permanent housing solution. 
The cost of housing asylum seekers in hotel accommodations has prompted Mayor Adams to suggest other city services should be cut, including "library hours, meals for senior citizens, re-entry programming for Rikers Island prisoners, and free, full-day care for three-year-olds." The expense has also highlighted issues such as the minimal use of union hotels, and the fact that hotels are being paid at a much higher room rate than tourists would be expected to pay. Controversy has also arisen over the fact that the amount of money spent daily to house immigrants is 33% to 100% greater than the amount spent on daily programs for the homeless. As City Comptroller Brad Lander has noted, "It is a feature of emergency procurement that you pay through the nose."
Our borough of Queens is at the center of recent resistance to building temporary shelters for new migrants. Councilwoman Joann Ariola, in South Queens, announced her opposition to a tent structure plan at the Aqueduct Racetrack by stating the site was "off the table" during a rally outside the property on July 17. When news spread that another tent shelter might be built at the Creedmoor Psychiatric Center, elected officials of East Queens led a rally in opposition to the plan. Many electeds focused on why the location would not be good for asylum seekers and the inhumane situation caused by no air-conditioning, no heat, and no nearby transit options. But, on August 8th, a more angry rally to oppose the Creedmoor tent shelter showed that many protesters were not concerned with the plight of migrants. Waiving signs proclaiming "Americans over Migrants," "Close the Border," "Send them back," and "Protect our Children," their "Save Our Neighborhood" and "No Tent City" signs were clearly exhorting their opposition to any migrants being moved into our neighborhoods. Fortunately, there were pro-immigrant activists in the crowd standing against their vitriol. 
While there are many discussions about the problems, the issues, the challenges, and the costs of services to support new immigrants, there has yet to be a significant advance in what actually happens to better this situation. Anti-immigrant voices will use anything to speak against border crossings, the Mayor will try to find legal support to end the city's legal guarantee of a right to shelter, and the action plans for what will happen to migrants after they have been in the shelter system for 60 days and must leave, or reapply, are nowhere to be found.
WHAT CAN WE DO?
---
2. DRUM'S Campaign for TPS and SSR for Pakistan
In 2022, catastrophic flooding in Pakistan followed after the worst monsoon season in 62 years. One-third of the country was underwater. Lives, homes, crops, and livestock were lost. International media provided information about the immediate effects of the floods, but in 2023 have paid little or no attention to the ongoing situation in Pakistan.
DRUM (Desis Rising UP and Moving), the Jackson Heights-based immigrant justice group, is paying attention. In December 2022 Fahd Ahmed, Executive Director of DRUM, met with Pakistan's Foreign Minister asking him to make a formal request to the US government for TPS/SSR, explaining how that would benefit the 50,000 undocumented Pakistanis living in the US. 
And on July 27, DRUM organized a Zoom meeting and invited elected officials and journalists to learn about the current situation in Pakistan and support the campaign to get Temporary Protected Status (TPS) and Special Student Relief (SSR) for Pakistan. Currently, two million people in Pakistan have damaged homes, millions are affected because fields are still flooded so crops can't be planted and food prices are soaring, and many roads are damaged making interior areas inaccessible. TPS and SSR are necessary supports in the wake of such a major disaster.  
Speakers on July 27 included Dr. Alia Haider, a renowned Pakistani activist and health practitioner; Fatima Razzaq, a well-known Pakistani activist and investigative journalist; Representative Sheila Jackson Lee, Chief Deputy Whip in US Congress and Chairwoman of the Pakistani Caucus; Rasa Gillani, a Pakistani student at NYU; and Shahana Hanif, NY City Councilwoman from the 39th district and the first Muslim woman on the Council; as well as Abdul Qayum, an undocumented Pakistani who has lived and worked in NYC for 33 years.
Mr. Gillani, the NYU student, pointed out that he has a stipend and permission to work, but he sends half of what he makes to his family in Pakistan. If SSR were authorized, he would be able to work more hours and provide more support  to his family.
 Councilwoman Hanif stated that New York City has the largest population of Pakistanis in the US. Many of them are undocumented and so face the possibility of deportation. The current situation in Pakistan makes it impossible for people to return and live safely in Pakistan.
Representative Jackson Lee has proposed House Resolution 23 to grant TPS and SSR for Pakistan so that people already here can be protected from deportation and have permission to work. And in November 2022 more than 140 groups wrote to President Biden, Secretary Majorkas, and Secretary Anthony Blinken to grant these protections. 
WHAT WE CAN DO?
In solidarity and with collective care,
Jackson Heights Immigrant Solidarity Network (JHISN)
Follow @JHSolidarity on Facebook and Twitter and share this newsletter with friends, families, neighbors, networks, and colleagues so they can subscribe and receive news from JHISN.