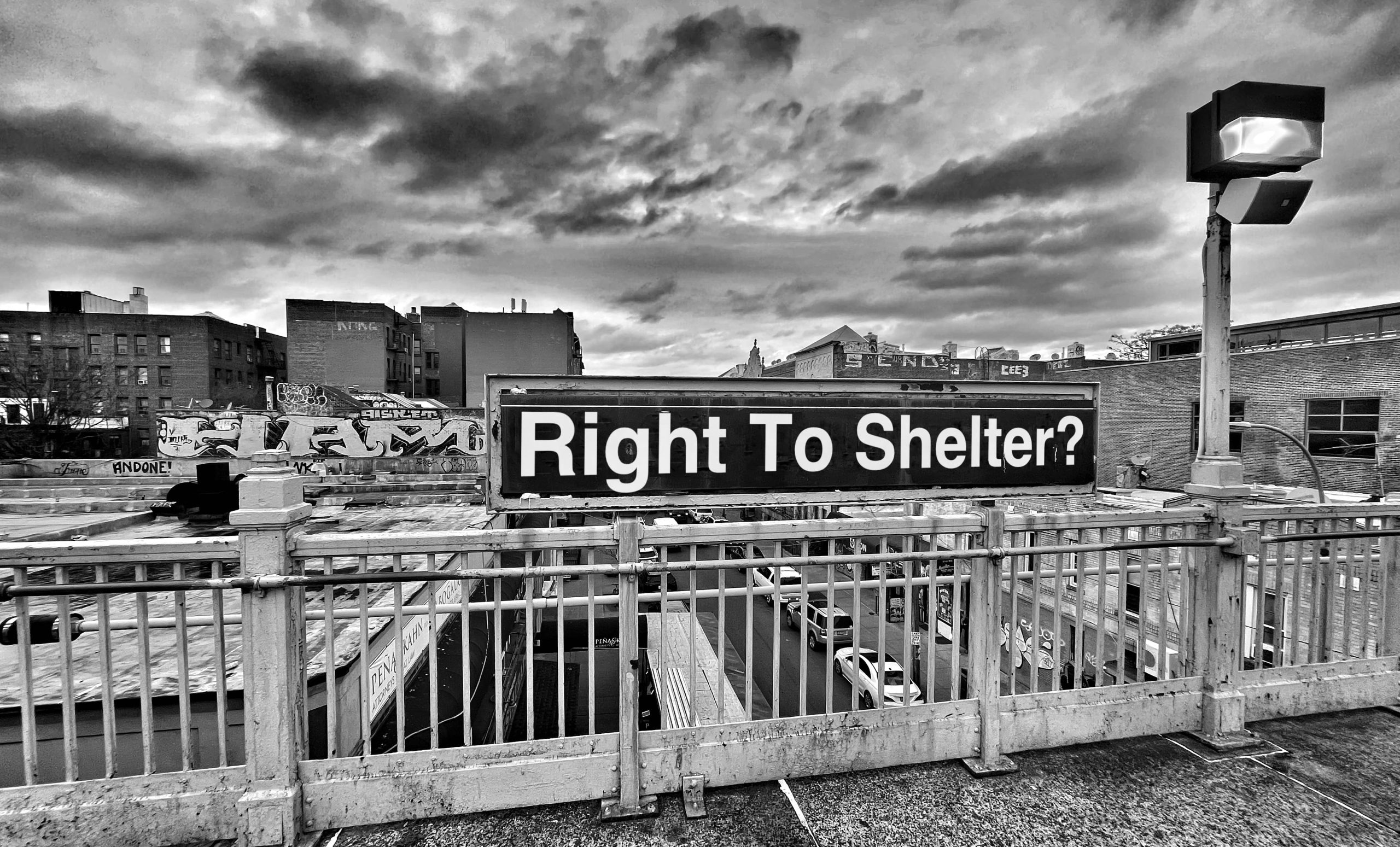 Dear friends,
It's not that easy to keep up with immigration politics in NYC. Corporate media often distorts or ignores current issues; grassroots immigrant-led justice groups are rarely highlighted in journalistic accounts; and local media—including Gothamist, Queens Post, City Limits, and Queens Daily Eagle—can be uneven in their reporting. So you might have missed the truly significant news that Mayor Adams, under the pretext of a "crisis" of new migrants in NYC, is trying to overturn the city's decades-old Right to Shelter law. We offer that important story below.
We also give an update on the recent work of Adhikaar, a Queens-based immigrant justice organization—the first in the US to represent Nepali-speaking communities.
 Newsletter highlights:
Mayor takes aim at Right to Shelter

Adhikaar helps win TPS extension and more…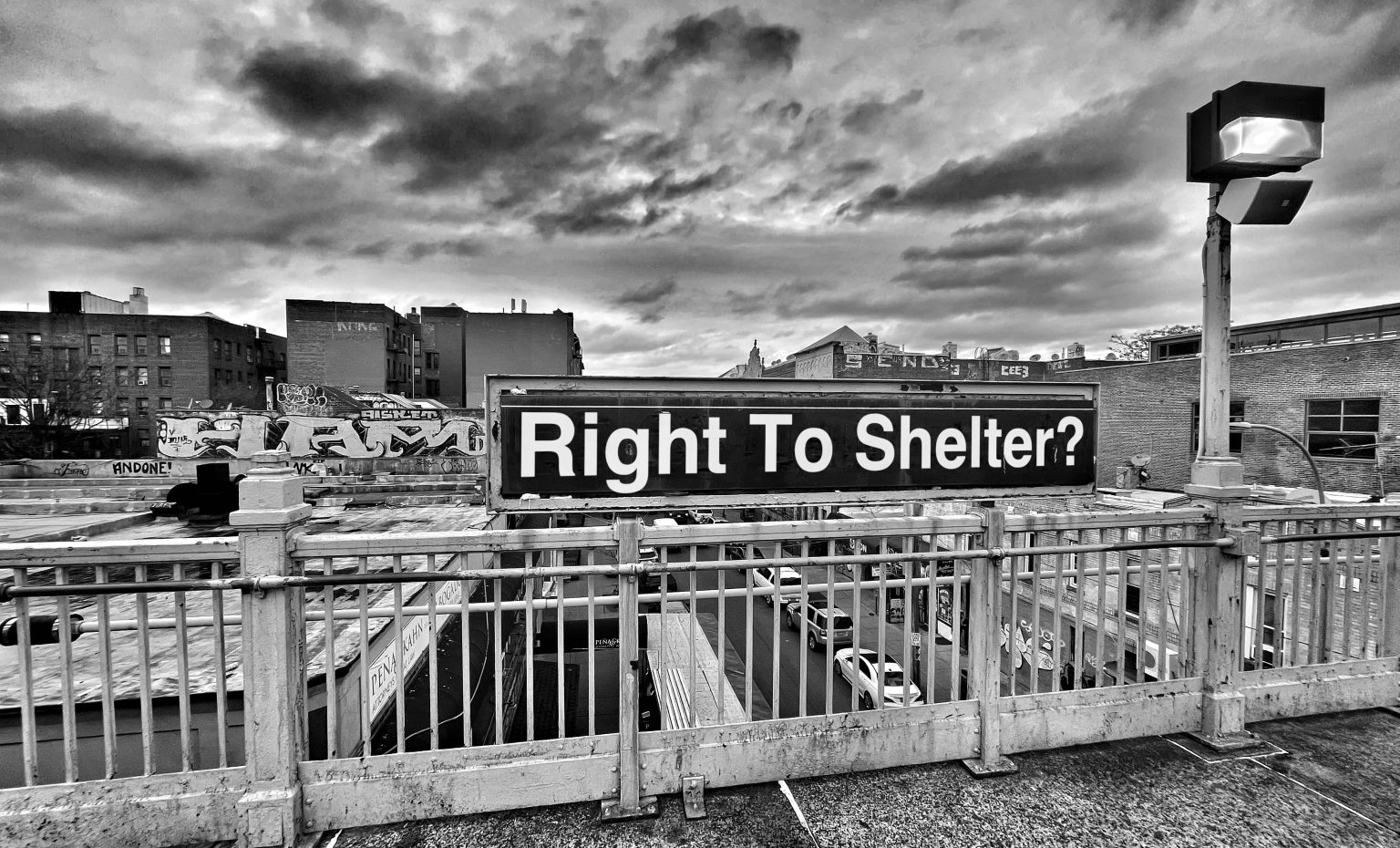 1. Adams Attacks NYC's Right to Shelter
"You know, I think the mayor thought he was going to sneak this by, that he was going to repeal the right to shelter, he was going to throw new arrivals out on the street like they weren't human beings and nobody was going to notice."    —Christine Quinn, president and CEO of Win
JHISN has recently argued that Mayor Adams has used the busing of asylum seekers from Texas as a pretext for cutting social services and introducing a new wave of austerity politics to our city. True to form, Adams—with support from Governor Hochul—is now trying to use the arrival of these migrants as an excuse to gut New York City's renowned Right to Shelter law.
Because of a 1981 consent decree, Callahan v Carey, NYC is legally obligated to offer access to a bed, lockers, showers, and necessary toiletries to those in need.
"There's a reason why New York City doesn't have tent encampments, and it's not that we're any cheaper than west coast cities," said Kathryn Kliff, staff attorney for the Legal Aid Society. "Denver, Seattle, San Francisco, Portland, any of those places, you're going to see a lot of people sleeping out. The reason you don't see that here is because there is a right to shelter."  —The Guardian (10/4/23)
Some previous New York mayors, including Giuliani and Bloomberg, have viewed Right to Shelter as an unwelcome obstacle to their budget-cutting efforts. Today Adams, deploying his trademark hyperbole, proclaims that providing this right to asylum seekers will "destroy" the city. Even as he tries to gut the Right to Shelter, he uses it to dishonestly justify major spending cuts to a broad swath of other city social services.
 To advance his austerity agenda, which progressive legislators have called "manufactured scarcity," Adams makes the inflated claim that shelter and services for asylum seekers will cost 12 billion dollars over three years. City Comptroller Brad Lander estimates the real cost at around 5.3 billion—or about 1.6% of the budget. Adams has loudly complained that "more than 122,700 asylum seekers [have] come through our intake system since the spring of 2022." What he fails to mention is that only about half that number are actually in the care of the city, spread out among 210 sites. Many asylum seekers have left for other parts of the country or found housing on their own. In addition, 40% of asylum seekers arriving in New York are from Venezuela; most have recently gained federal Temporary Protected Status, which will allow them to get work permits and move out of the shelter system more quickly.
Adams' Chief Advisor, Ingrid Lewis-Martin, has made the administration's animus towards migrants obvious: "The right to shelter was intended for our indigenous homeless population, so we argue that we should not have to shelter all of these immigrants." She didn't mention the benefits migrants bring to the city. Nor did she acknowledge that there are 40,000 rent-stabilized apartments sitting vacant.
Initially, Adams tried to get the Manhattan State Supreme Court to approve a broad waiver of Right to Shelter. The waiver was to go into effect any time the city executive decided shelter services were too expensive. Since that blunt legal maneuver failed, the mayor has now asked the court to let him suspend the consent decree when shelter populations rise, as long as he or the governor declare a "state of emergency." According to the latest news reports, the parties to the consent decree have been asked to enter mediation by Judge Gerald Lebovits.
Ignoring the pleas of religious leaders, Governor Hochul enthusiastically backs Adams' play. She calls Right to Shelter "an open invitation to 8 billion people" to get a free bed in New York. This is the same right-wing narrative embraced by Curtis Sliwa and the New York Post, which urges outright defiance by the mayor of Right to Shelter law.
Rallying progressives to defend Right to Shelter, the Coalition for the Homeless and the Legal Aid Society have circulated open letters of protest to Adams and Hochul. The letters reaffirm the human rights of unhoused people, and rebut false arguments about asylum seekers. For instance, they point out that comparable numbers of migrants used to arrive year after year before the Right to Shelter consent decree even existed—debunking the incendiary claim that Right to Shelter is a magnet for opportunist freeloaders. 
So far, 50 organizations, including JHISN, have co-signed the letters. The version addressing Adams states:
We, the undersigned organizations, are vehemently opposed to your efforts to undermine the legal Right to Shelter for both new arrivals and longtime New Yorkers, as you propose doing in your October 3, 2023 letter to the court, and see such efforts as an abrogation of your moral and legal duties as the mayor of a sanctuary city, a city that has been a proud beacon of humane and progressive values for its entire history, and where we, as community, have long been dedicated to the ideal that no one should be left to live, or die, on our streets. –Open Letter (10/11/23)
WHAT CAN WE DO?
---
2. Adhikaar at 18 Years Old
Founded in 2005 by four women with $500 and a vision, Adhikaar today is the only women-led community organization in the US building the power of Nepali-speaking workers and immigrants. Located in Woodside, Adhikaar has become a transformative force at the national, state, and local level. The group continues to struggle for adequate protective legal status for Nepali immigrants nationwide. After winning the fight to extend temporary protective status (TPS) for Nepal until mid-2025, Adhikaar members traveled to the White House last June to meet with administration officials and press the need for more action beyond the automatic extension for existing TPS holders.
 At the state level, Adhikaar is a leader in the #AllHandsIn campaign to pass the Nail Salon Minimum Standards Council Act, which is currently stuck in committee in the NYS legislature. With close to 40,000 workers in New York State, 73% of whom are Asians or Pacific Islanders, the nail salon industry is a notorious site of wage theft and employee exploitation, as well as health risks from hazardous chemicals. "During my career, I had seven miscarriages in the industry. That's the reason I want to protect my sisters who work in the industry," explains Pabitra Dash, Adhikaar's senior organizer. The legislation would create a Council that includes industry workers to establish statewide standards and protections for nail technicians. Adhikaar has mobilized hundreds of workers in Albany, media coverage, and support from electeds to try to keep the legislation alive and moving forward.
And here at the community level, Adhikaar launched an organization-wide initiative on community safety—what it means for members and how to achieve it. After conducting a member survey last April, Adhikaar held a series of self-defense trainings and member discussions in response to the rise in attacks and threats against Asian Americans in New York. "The training helped members who feel marginalized or vulnerable, gain a sense of empowerment and control over their own safety," (Adhikaar May-June 2023 newsletter).
 WHAT CAN WE DO?
In solidarity and with collective care,
Jackson Heights Immigrant Solidarity Network (JHISN)
Follow @JHSolidarity on Facebook and Twitter and share this newsletter with friends, families, neighbors, networks, and colleagues so they can subscribe and receive news from JHISN.