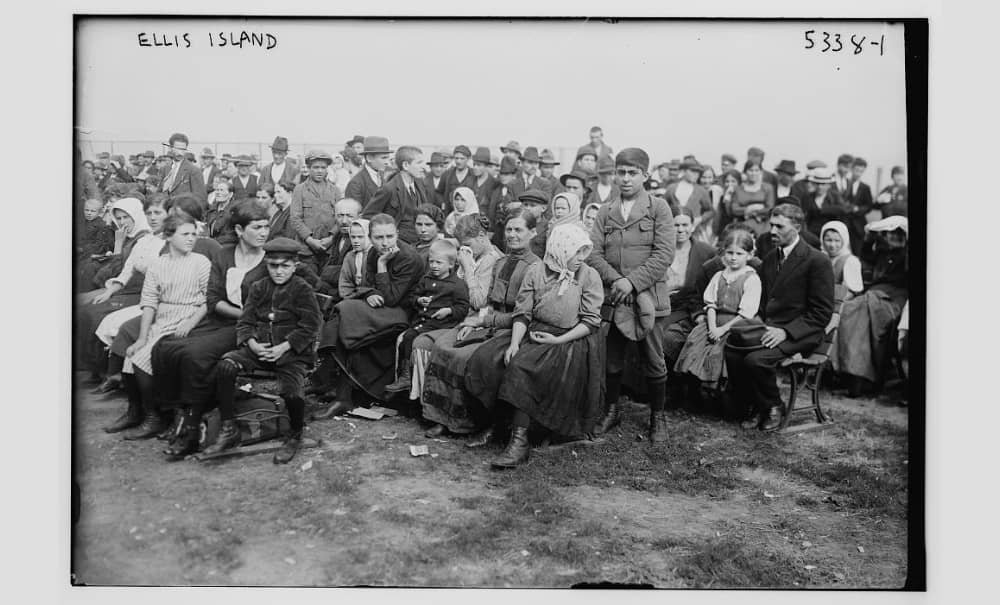 Dear friends, 
As the seasons turn, we turn again to addressing one of the most pressing issues of immigrant justice here in New York City: the arrival of over 100,000 recent migrants looking for housing, employment, and a livable future. Like you, we have had to wade through corporate media stories and the cynical moves of the Mayor, to try to understand what is happening. The story we offer here refuses to see an "emergency" for New York, and focuses instead on the politics and history of immigration that call for a 21st-century reckoning. We end with an extended "WHAT CAN WE DO?" section to help readers navigate the current moment.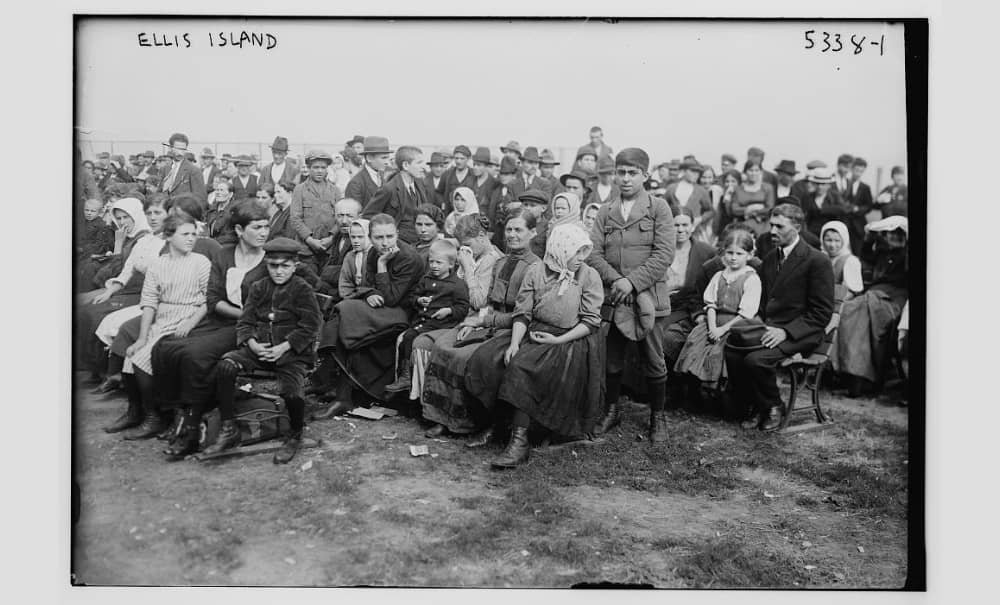 Crisis Theater
Adams Says Migrant Crisis "Will Destroy New York City"—New York Times, 9/7/23
Neo-Nazi Blog Daily Stormer Praises Adams' "Insight"—Alternet, 9/8/23
Restaurant Owner Drove Car Into Men at Brooklyn Migrant Shelter—Gothamist, 9/12/23
Suing. Heckling. Cursing. N.Y.C. Protests Against Migrants Escalate—New York Times, 9/15/23
In this moment of panic and crisis—manufactured and real—we offer a few facts to help maintain a sense of proportion and historical context:
The arrival of 110,000 asylum seekers over the past 16 months is not actually a crisis for our city. NYC is one of the wealthiest places in the world and has certainly accommodated larger numbers of migrants. Modest adjustments to our regressive tax system—ending tax breaks for the wealthy—could guarantee decent housing and social services for all New Yorkers, including its newest residents. Instead, Mayor Adams has taken the opportunity to demand drastic cutbacks in city services, while blaming everybody else: the state, the federal government, the press, and immigrants themselves. He trapped asylum seekers on the pavement outside the Roosevelt Hotel in sweltering heat for no good reason other than ramping up panic.
What we are witnessing is crisis theater, manufactured by Eric Adams and other political representatives of disaster capitalism. They see the arrival of buses from Texas full of exhausted asylum seekers as a golden opportunity to undermine the right to shelter, slash the city's budget, and set working-class people against each other to fight over whatever's left. They would rather profit from chaos, division, and austerity than ask billionaires to pay reasonable taxes.
As Adams surely expected, his "asylum crisis" discourse has been seized on and amplified by the radical Right. Their propaganda machine celebrates Adams' confirmation of the "danger" migrants pose to the city. They use his blame game as justification for their own favorite talking points: that asylum seeker men are a threat to "our" children, and that progressive Democrats are just scheming to gain new immigrant voters. 
And so Adams' fake crisis theater has now contributed to a very real crisis: the growth of a fascist movement. The mayor has opened the door to their racism and xenophobia in order to gain more room to maneuver politically and to ingratiate himself with NYC's billionaire elite. Texas governor and migrant kidnapper Greg Abbott must be laughing out loud at the spectacle; he couldn't have hoped for a better result.
Unfortunately, putting a right-wing target on the backs of immigrants to boost political careers has a long history in New York. In Ellis Island days, there was organized backlash against Catholics and Jews, who were transforming what had been an overwhelmingly Protestant city. Anti-immigrant politicians demonized working-class "foreigners" who they considered "less than civilized and less than white." (Ironically, Curtis Sliwa, today's grotesque anti-immigrant provocateur, has Polish and Italian Catholic family roots.)
Across the US, the Right and the politicians of the corporate elite are using a human tragedy—people forced to flee their homes—as an expedient excuse for cutting social programs, dividing our communities, and militarizing our streets. It's disgraceful that Adams, Hochul, and other New York politicians are joining in. This immoral and cynical demonization of migrants must stop. JHISN welcomes asylum seekers, and sees the struggle for their rights and dignity as a fight for the soul of our city. We reject the "asylum crisis" narrative spun by scapegoaters, budget slashers, and sensationalist media. And we call on New Yorkers to unite behind the grassroots immigrant justice organizations that are on the front lines of this struggle.
WHAT CAN WE DO? – SUPPORT FOR ASYLUM SEEKERS
As the images and news reports about the new migrant arrivals proliferate, caring New Yorkers are wondering how they can be of assistance. We offer this list of names and contact information of four organizations happy to accept your help and mutual aid.
Urgently needs volunteer translation services to help communication with migrants.
WHAT YOU CAN DONATE
 

Hygiene products and toiletries like deodorant, toothpaste, and toothbrushes.

 

New and used clean clothing for men, particularly in small and medium sizes.

 

New socks and underwear for men.

 

Baby diapers.

 

Money. Use this

website

to donate directly.
Contact organizers to arrange donations of goods, which can be mailed to: PO Box 216, Bronx, NY 10464. Please contact South Bronx Mutual Aid before sending any items in the mail.
---
2. Team TLC infoteamtlcnyc@gmail.com
Team TLC runs the Little Shop of Kindness on 12 West 40th St. inside the Ukrainian Seventh-Day Adventist Center at Bryant Park. Donations can be delivered there on Mondays 1– 4 pm, and from Tuesday to Friday 9 am – 3 pm.
WHAT YOU CAN DONATE
Men's clothing, specifically men's pants in small and medium sizes. There is no need for women's clothing at the moment.

Clothes for school-aged children. No infant or baby clothing.

 

New or used shoes, like sneakers and walking shoes.

 

Financial donations directly to

Team TLC's website

.
---
Call or email to arrange drop-offs of donations. ACT does not accept clothing donations.
WHAT YOU CAN DONATE
 

Money, which can be donated directly through the group's website.

 

Items for "care packages" made up of nonperishable food, hygiene products, toothbrushes, deodorant, and lotion.
---
NYIC does not accept donations, but will direct you to other organizations that do.
However, if you have more time available, NYIC will soon host weekly "Key to the City" resource fairs on weekdays to help immigrants and low-income workers enroll in school, access city services, find health care, manage their immigration cases, and more.
Volunteers can fill out the online application to help the fairs by:
Signing people in.

Setting up tables and cleaning up at the end of the fairs.

Staffing tables.
To provide pro bono legal work, email the contact above.
In solidarity and with collective care,
Jackson Heights Immigrant Solidarity Network (JHISN)
Follow @JHSolidarity on Facebook and Twitter and share this newsletter with friends, families, neighbors, networks, and colleagues so they can subscribe and receive news from JHISN.