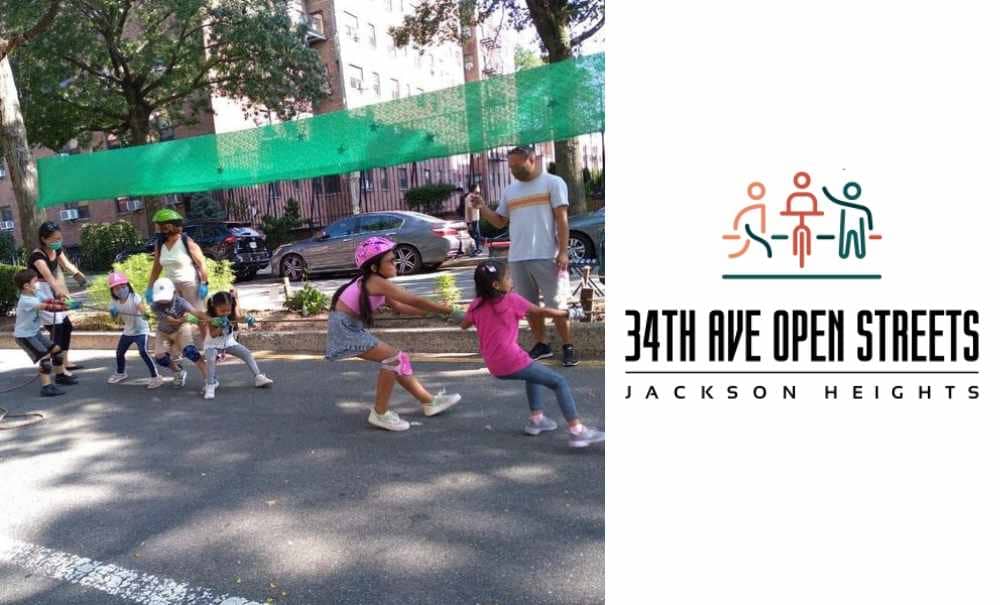 Dear friends, 
As the full story of the damage and human loss from Wednesday's storm is emerging, we are–with you–startled and horrified. The torrential rains, carried here on the winds of Hurricane Ida and climate change, created deadly flooding in our neighborhood and across the city where at least 13 people were killed. Caught in basement dwellings as the floodwaters cascaded, many of the victims are immigrant, working-class, and undocumented neighbors, of all ages, who never imagined they might drown in their own home. Invisible to many New Yorkers, the basement apartments are part of a shadow economy of rental units that have existed for years here in Jackson Heights and other Queens neighborhoods. Housing and immigrant justice advocates have been fighting to formally legalize the units so that residents can be better protected from catastrophes like this. We extend our solidarity, and our collective sorrow, in the face of this intimate disaster. 
Please see JHISN's recent blog post listing resources and information for folks applying to the $2.1 billion NYS Fund for Excluded Workers. Our JHISN newsletters on 8/21/21 and 4/3/21 explain more about the historic Fund. 
This week's newsletter looks at how immigrant communities are using the Open Street on 34th Avenue, which offers space, social connection, and joy for so many of us in the neighborhood. We also report back on the rally in Diversity Plaza to support Potri Ranka Manis, a local health care worker from the Philippines who was recently attacked on the subway.    
Newsletter highlights:
Support Jackson Heights Open Street@34th Avenue

Mobilizing against Assault on Jackson Heights' Filipina Activist
1. The Blooming of 34th Avenue Open Street
(Thanks to Jim Burke, co-founder of 34th Avenue Open Streets Coalition, for contributing to this article.)
Back in May 2020 when the 34th Avenue Open Street became fully operational, few people in Jackson Heights imagined how important this 1.3-mile stretch would become.
Jackson Heights/Elmhurst is starved for park space. Travers Park is the only park with green space within walkable distance in JH. Although Flushing Meadows Corona Park is big and beautiful, it became largely out of reach for many people during the pandemic lockdown. So in April 2020 a small group of residents blocked off a portion of 34th Avenue and pushed the mayor to make the whole avenue available as a respite from the confines of the pandemic. When that happened in May, suddenly things got less lonely in the streets of Jackson Heights.
A group of volunteers, the 34th Avenue Open Streets Coalition, maintains the street barriers and the median plantings, picks up trash, runs a food pantry, and organizes activities for kids. The Open Street has been amazing for seniors, kids, and everybody in-between, including immigrant communities. There are classes in Zumba, Salsa, and Yoga for adults. There is the ESL Conversation Club for all ages that meets every Tuesday and Thursday. The Friday Family Fun Ride visits nearby parks and attractions and includes all ages. There are kids' races, kids' slime-making class, arts and crafts, and Baile folklorico lessons for all ages every Sunday.
"I see various cultures, especially older folks in traditional garb sitting in the median having little picnics. I see especially East Asian girls and women, in traditional garb, riding bikes up and down the avenue. I have never seen so many women from traditional cultures breezing down the street before." —Laura Newman, volunteer, Open Streets Coalition
A nightly soccer game at 70th Street attracts players of all nationalities, ranging in age from 3 to 75. The game was begun last year during a tough part of the pandemic by a Bangladeshi man who simply gathered some kids and started to play. Most of the participants are men and boys, but girls play too.
Violeta Morales and her husband came here from Mexico. They have three kids: Alex, Daniel, and daughter Arlen. 12-year-old Alex created one of the Open Street's most popular kids' events: Thursday at the Races. The informal foot races were held all winter long every single Thursday. Alex also shows younger kids how to play chess on 34th Avenue on Sundays. Violeta, Daniel, and Arlen participate in the Mexican dance lessons and arts and crafts events on Sundays.
Oscar Escobar hails from Colombia and has given Salsa lessons on the Open Street for the last 15 months. On Mondays, he works with a group called CSOC uniting immigrant volunteers from various countries including Colombia, Mexico, Ecuador, Puerto Rico, Guatemala, El Salvador, Peru, and more. They distribute food to up to 1000 families every Monday on 34th Avenue. Mauricio Miraglia, originally from Chile, but educated at Columbia University, leads an "English as a Second Language Conversation Club" on Tuesdays and Thursdays on the Avenue. Students in his club have come to Queens from Russia, Mexico, Tibet, China, India, and Colombia. 
The 34th Avenue Open Street enables immigrant families, many of whom are essential workers, to spend more time together and to access vital services. Besides food distribution, a number of legal and social services geared to immigrants are available right out on the Avenue. And for workers and caregivers with limited time for recreation–maybe even just an hour or two here and there–the Open Street allows family fun without having to travel. Local families can bike together right outside their door. Before the Open Street, participating in exercise classes, ESL classes or many other activities required pre-registration or mandatory attendance and travel. But now the 34th  Avenue classes and events are all "drop-in"–no pre-registration required, and free for everyone at all levels. 
According to a recent survey of likely voters commissioned by Streetsblog, "the overwhelming majority of voters who identified themselves as Latino or Hispanic support open streets." And, indeed, a majority—nearly 58 percent—of the people who live in Census blocks that straddle 34th Avenue identify as Hispanic or Latino. 
WHAT CAN WE DO?
2. Hate Attack on Local Filipina Activist
Potri Ranka Manis, an Indigenous Filipina nurse, artist, public health worker, and community activist who lives in Jackson Heights, was assaulted on August 10 on the E train. The incident started when Manis offered face masks to an unmasked couple who had a young child with them. According to Manis, the masks were thrown on the ground. "Mind your own business, Ch..k," they yelled. "Go back to your dirty country." The couple hit Manis; they also tried to grab her phone and bag.
On August 17, Manis, visibly bruised, spoke defiantly at a news conference at Jackson Heights' Diversity Plaza organized by the National Alliance for Filipino Concerns (NAFCON), along with neighbors and other supporters. "I stand here not for myself, but for those who've been assaulted," Manis said. "Anti-Asian sentiment has become a parallel virus to COVID-19. It is the virus that divides us people of color. We cannot allow this to continue."
May Madrang of NAFCON reminded the attendees that Filipina nurses have borne a heavy burden during COVID-19, making up nearly a third of health workers who have died from the virus, while simultaneously facing widespread anti-Asian racism.
Anger and solidarity were expressed by speakers including Minerva Solla of the NYS Nurses Association, Assembly Representative Jessica González-Rojas, and representatives from the offices of Borough President Donavan Richards, Councilperson Daniel Dromm, and Mayor de Blasio. They demanded more community education and action to stop anti-Asian attacks. Boxes of free masks, sanitizer, and gloves were distributed to everyone in Diversity Plaza as a tribute to Manis' public health activism.
The assault on Manis came two days after an August 8 attack against Filipino actor and director Miguel Braganza near his Manhattan apartment. In the wake of the two incidents, Philippines Consul General Elmer G. Cato urged Filipino Community members to "remain vigilant."
WHAT CAN WE DO?
Take

Bystander Training

or plan in advance how to intervene safely and effectively in hate incidents using the tactics of

the Five D's

.

Keep informed about AAPI (Asian American and Pacific Islander) activism by visiting

Movement Hub

, which amplifies the work of Adhikaar, CAAAV, DRUM, and many other progressive community organizations.

Check out the website

Stop AAPI Hate

for resources and safety tips in 11 languages.
In solidarity and with collective care,
Jackson Heights Immigrant Solidarity Network (JHISN)
Follow @JHSolidarity on Facebook and Twitter and share this newsletter with friends, families, neighbors, networks, and colleagues so they can subscribe and receive news from JHISN.