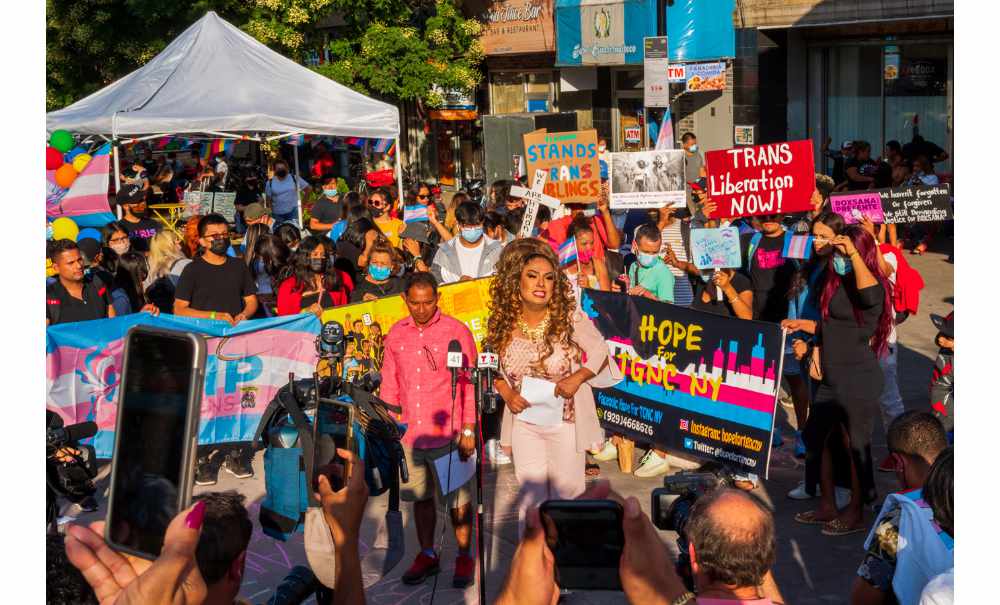 Dear friends,
​​Summertime is often a season of celebration, festivals, and sun-lit joy. We bring news this week of two recent celebrations organized by and for immigrant justice communities. On August 10, trans Latinx folks and friends, allies, and families gathered in central Queens to celebrate their community power and collective resilience. And on August 14, immigrant groups kicked off the opening of the Fund for Excluded Workers with a festive street fair. This hard-won victory promises a measure of economic justice for hundreds of thousands of mostly undocumented workers state-wide, including an estimated 58,000 immigrant workers here in Queens. Please check out our reports below.
Newsletter highlights:
TransPower@CentralQueens 

Launch of $2.1 Billion Fund for Undocumented & Excluded Workers
1.Rally for TransLatinx Power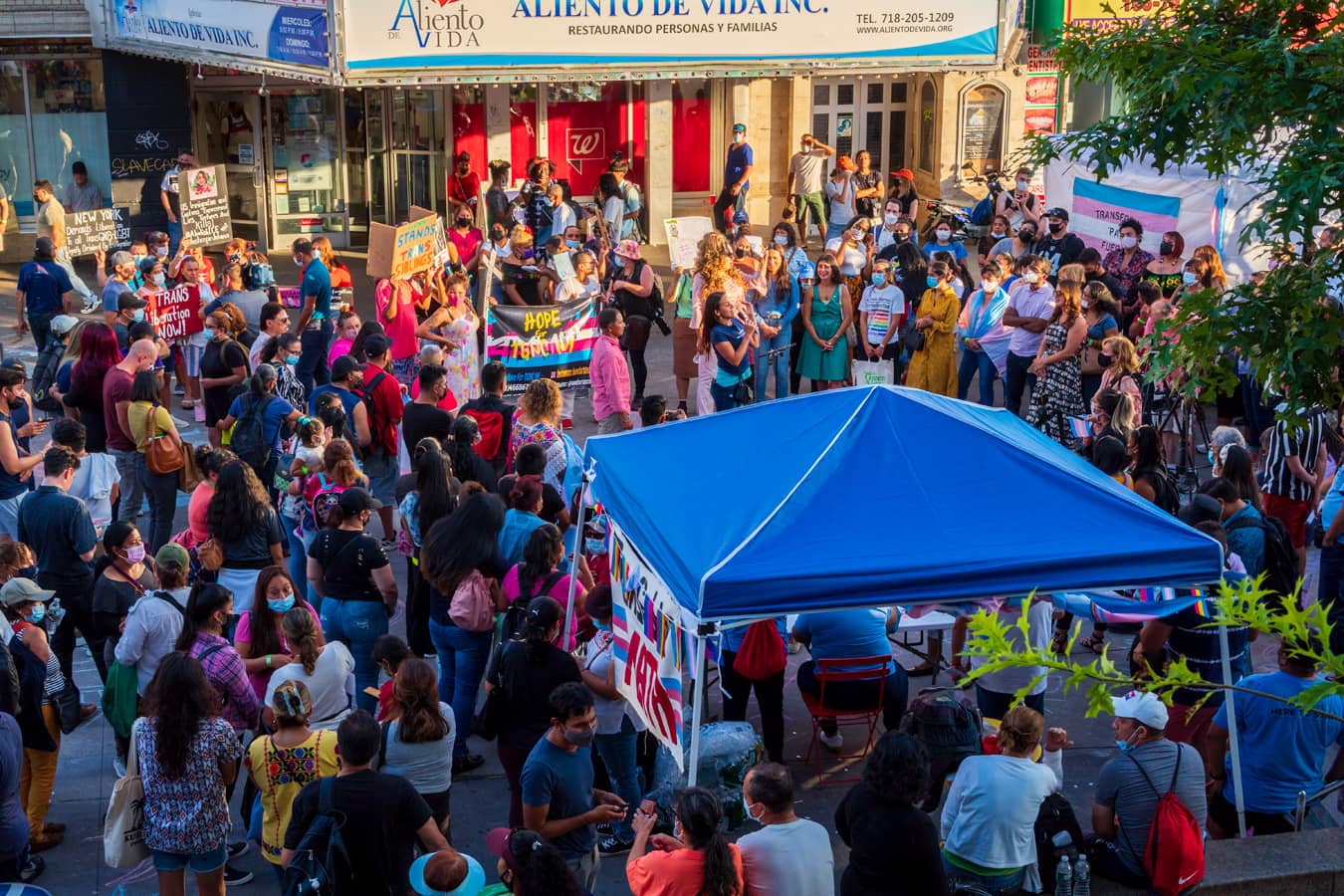 Hundreds of people rallied in Corona Plaza on August 2 for the 10th Annual #TransLatinxMarch. The gathering is sponsored each year by the Trans Immigrant Project (TIP), as part of Make the Road New York's commitment to TGNCIQ Justice, and the challenges facing immigrant, undocumented, and Latinx trans people.
TIP put forward three main demands: 1) dismantle NYPD vice units that disproportionately harass and criminalize trans women of color; 2) decriminalize sex work in NY state, and; 3) create a federal pathway to citizenship for all undocumented people.
Corona Plaza was full of colorful signs, posters, and balloons. A giant banner advertising the three demands was dropped from the subway platform high overhead. The crowd alternated chants of "Trans power!" and "Brown power!" A DJ and various cultural performances added to the liveliness of the event.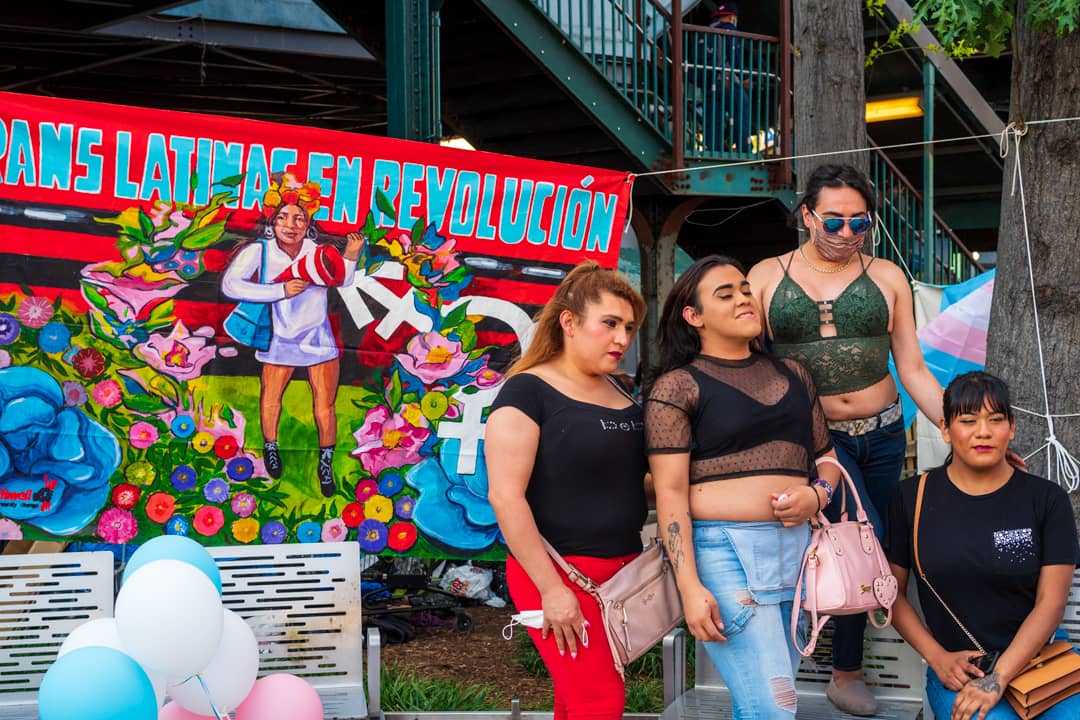 Several local progressive politicians attended the rally, including Jessica Ramos, Catalina Cruz, Tiffany Cabán, and Shekar Krishnan.
WHAT CAN WE DO?
Support Make the Road's TGNCIQ (transgender, gender non-conforming, intersex, and queer) organizing for dignity and safety for all.

Donate here

if you are able.
2. Launch of Historic NYS Fund for Excluded Workers 
"This is what community looks like … We want everyone across the state to know about this fund … I want this fund to run out of money not because no one applied, but because everyone did." –Brayan Pagoada, Excluded Workers Fund Launch Fair (Bushwick Daily, 8/16/21)
After over a year of grassroots campaigning and a 23-day hunger strike in March 2021, the historic $2.1 billion NYS Fund for Excluded Workers went 'live' in mid-August, marked locally by a Launch Fair in Bushwick. Along with food and dance, guidance about how to apply for the funds was featured at the well-attended street fair.
As the largest economic assistance package won by undocumented immigrants in US history, New York's $2.1 billion fund has inspired similar struggles in New Jersey, Iowa, and California, as undocumented workers—excluded from federal forms of pandemic relief—demand state-level support for lost wages and economic hardship. 
Workers in New York excluded from unemployment benefits or stimulus checks can now apply for either the Fund's Tier 1 benefits of up to $15,600 (equal to $300 weekly unemployment payments from April 2020-April 2021), or Tier 2 benefits of up to $3,200 (equal to 3 federal stimulus checks).
Immigrant justice groups rallied in July when the newly-released Department of Labor (DOL) regulations for accessing the Fund appeared to exclude many excluded workers from qualifying for assistance. Bianca Guerrero of the Fund Excluded Workers (FEW) Coalition stated, "We demand that the Governor stop these shameful tactics and ensure that the program requirements allow workers who were the intended beneficiaries to qualify for the maximum benefit….The lives of thousands of excluded workers rely on this Fund."
Local immigrant advocacy groups–including in Jackson Heights, Corona, and Elmhurst where the pandemic ravaged the livelihoods of many undocumented workers–are mobilizing resources and building outreach. Their aim is to ensure that workers can accurately assess their eligibility for the Fund, and successfully apply to the DOL. Make the Road NY co-organized a livestream on August 10, drawing 1200 listeners, which addressed FAQs and protocols for making an application. Over 60 community-based organizations across NY State are ready to help workers apply for the Fund in the language of their choice.
WHAT CAN WE DO?
Sign up to volunteer

with the Fund Excluded Workers (FEW) Coalition to assist immigrant community members in navigating the eligibility and application process for the Fund. 

Share FEW resource information, including an eligibility and document checklist, and multi-lingual video teach-ins,

here

. 

Circulate the NY Dept of Labor's Excluded Workers Fund

application FAQs website

, available in 13 languages. 
In solidarity and with collective care,
Jackson Heights Immigrant Solidarity Network (JHISN)
Follow @JHSolidarity on Facebook and Twitter and share this newsletter with friends, families, neighbors, networks, and colleagues so they can subscribe and receive news from JHISN.