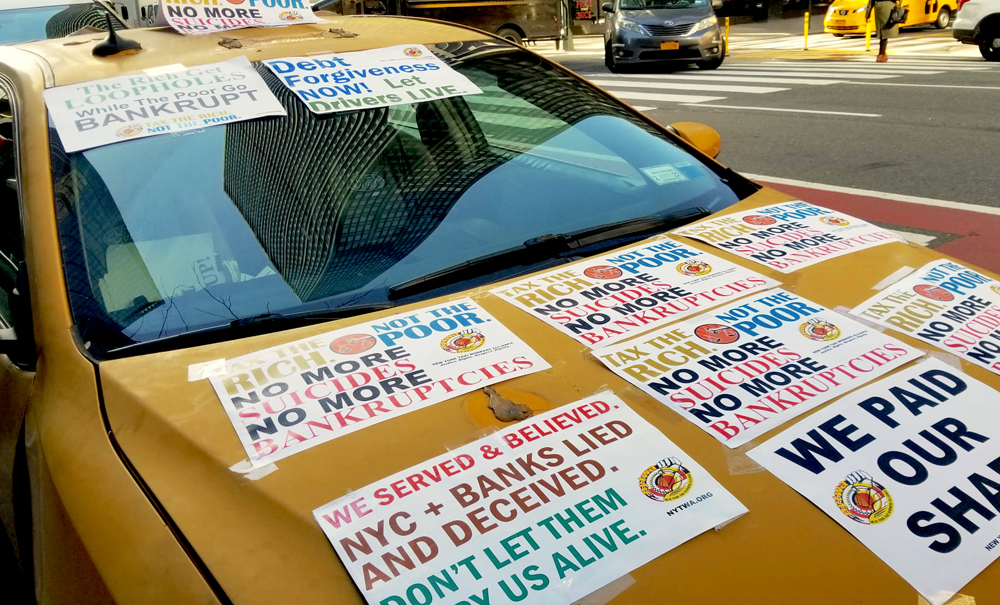 Dear friends,
December arrives with measured optimism that one of the most viciously anti-immigrant administrations in US history will soon be out of power. JHISN wants to take this moment to thank our newsletter readers for the encouraging responses we received in our recent reader survey. "Keep doing what you are doing" was one of your clear messages—and we will. Readers expressed most interest in locally-focused immigration news and the work of local immigrant justice groups, so you will find more of it here in our pages. Readers looking for practical actions that make a difference can find concrete ideas in our regular 'WHAT CAN WE DO?' sections.
For survey respondents who said they would like to volunteer with JHISN—helping out with social media, or joining a working group—our survey was anonymous, so we don't know who you are! Please send us a follow-up email at info@jhimmigrantsolidarity.org with the subject line "I'd like to volunteer".
We continue our 'Neighborhood Emergency!' fundraising campaign as winter arrives and food insecurity, housing, job loss, and health, remain intersecting crises for many immigrant households. Your donation goes directly to local immigrant-led community groups who are providing, under extraordinarily difficult conditions, emergency support throughout the pandemic. Gratitude to everyone who has already contributed to the campaign!
Newsletter highlights:
 

Local Activism Intensifies to Fund Excluded Workers

 

Mobilizing for a Moratorium on Deportations and Detentions
1. Local Activism: Tax the Rich! Fund Excluded Workers!
On November 24, 2020, two noteworthy events took place. First, local activists with the Fund Excluded Workers Coalition gathered in a mock breadline outside Governor Cuomo's office to dramatize the unmet needs of immigrant New Yorkers during the pandemic. And second, the total wealth gain of US billionaires during the COVID-19 crisis surpassed $1 trillion by the close of the stock markets, a 34% increase since mid-March.
As we reported in a previous newsletter, the campaign to Fund Excluded Workers (FEW) brings together several local immigrant justice groups including Adhikaar, Make the Road, NICE, Street Vendor Project, DRUM, and Chhaya. Together, they are demanding emergency support for immigrant workers excluded from federal relief, funded through a New York State billionaires tax. Activists have marched in the summer Hamptons with protest signs and pitchforks, held a public sleep-over on the sidewalk outside Jeff Bezos' Fifth Avenue penthouse, joined in a hunger fast in Madison Square Park, and used the historic symbolism of the breadline to dramatize the obscene mismatch between the surplus of the very wealthy and the stinging hardship of everyday workers during the pandemic.
Several Democrats who promised to tax the rich and build an economy to serve working people got elected in statewide contests on November 3, boosting the chances that this community-led struggle can be won. Grassroots groups immediately called on the post-election state legislature to raise taxes on the wealthiest New Yorkers. Immigrant justice groups and the FEW Coalition are potentially poised to wield increased power as new Democratic supermajorities in both the Senate and Assembly move New York's state politics—and its coronavirus response—in more progressive directions. 
Undocumented workers, and immigrants in the informal economy (day laborers, vendors, sex workers, food delivery workers), have struggled to withstand the pandemic crisis with zero federal emergency relief. No stimulus check. No unemployment benefits. A recent report on "The Pandemic Recession" notes:
The overall unemployment rates are dramatic, and every group is deeply affected by the COVID-19 recession. But, immigrants and people of color are hit far harder by unemployment. And undocumented immigrants may be hit hardest of all, while also being left out of aid… —Fiscal Policy Institute, November 2020
While there are few direct measures of unemployment among the estimated 490,000 undocumented workers in New York State, we do know that undocumented labor is concentrated in industries hit hardest by the crisis: hotels, restaurants, and food services. The nail salon industry in NY, which hums on undocumented women's work, has seen a 50% drop in customers as of October. Here in Jackson Heights, we don't need to look any further than the block-long lines at food banks to see that immigrant communities, and our undocumented neighbors, need immediate support—not systematic exclusion from emergency economic aid. Fund. Excluded. Workers. Now. 
WHAT CAN WE DO?
2. For Hope—and a Real Moratorium
In this election, Americans chose a new path forward. We will hold President-elect Biden accountable to the promise he made on the campaign trail to respect immigrant communities and fight hard so that we can remain with our families in this country. —Anu Joshi, NY Immigration Coalition, Brian Lehrer Show, WNYC, 9/10/20
This is a season of hope for immigrants and everyone who believes in immigrant justice. Donald Trump, the anti-immigrant terrorist-in-chief, is gradually being dragged out of the White House, kicking and screaming. Joe Biden, the President-elect, promises to undo many of Trump's most destructive policies on immigration and claims to support substantial reforms. His campaign statement on immigration, clearly influenced by AOC and Bernie Sanders, was a noticeable improvement over decades of conservative Democratic Party policy. 
Nobody was particularly surprised when Biden pledged to reverse Trump's Muslim Ban and family separation policies. Or when the candidate said he would restore TPS, DACA, and pre-existing asylum laws. Or when he proposed to reverse draconian "public charge" regulations, send humanitarian resources to the Mexican border, provide aid for Central American countries, and broaden visa programs. What was more encouraging, and more of a break with the past, was Biden's full-throated cry for a "roadmap to citizenship" for 11 million long-term undocumented people: 
These are our mothers, fathers, brothers, and sisters. They are our neighbors, co-workers, and members of our congregations and Little League teams. They contribute in countless ways to our communities, workforce, and economy.    —Biden campaign statement
Yes, there are reasons for hope. But hope is not enough.
We can never forget that Biden was part of the administration that deported more immigrants than any regime in US history. (He has at least admitted that this was "a mistake.") Biden's refusal to call for dismantling ICE or the Border Patrol signals the limits of his vision for immigrant justice. Trying to "reform" these cesspools of racism and anti-immigrant ideology can easily be dead-ended by resistance inside and outside the agencies.
Any meaningful immigration reform will require solid commitment from the new administration—and possibly a Senate majority. 
Untangling the human rights disaster at the southern border will also be extremely challenging. Tens of thousands of asylum-seekers are waiting in camps in Mexico; tens of thousands more wish to cross. Processing all these urgent applications, under changing regulations, with immigration agencies in turmoil, will take time and massive resources.
Similarly, many of Trump's reactionary executive orders are "sticky"—they can't be overturned immediately. Some of them overlap, requiring that they be reversed in a specific order. Biden's reforms will have to be made according to complex legal procedures, and will provoke numerous court challenges.
Immigrants, under extreme pressure from ICE and DHS, and from Covid-19, cannot wait while government bureaucracies grind through years of debates and formalities, with no guarantees that this process will result in major improvements. That's why, since long before the presidential race, JHISN has called for a complete moratorium on deportations and detentions until the broken, racist immigration system gets fixed. We think this is a key organizing focus: a way to keep up the pressure on politicians during the current emergency, and to prioritize the basic human rights of migrants.
To his credit, Joe Biden has promised a partial, conditional deportation freeze. During the primary debates in March, he "committed to halting deportations of nearly all immigrants in the country illegally…..He would place a moratorium on deportations in the first 100 days of his administration and then would only look to deport people convicted of felonies." This freeze proposal has been repeated in various forms during the post-election period. 
Like much of the Biden program, this is a step in the right direction—but isn't nearly enough. One hundred days is not enough time to reform the system. Also, most felonies—which include things like failure to appear in court or small-time drug possession—don't deserve to be punished with the radical sentence of deportation, which separates families and ruins lives. Finally, we need to have a moratorium that includes immigration detentions, not just deportations.
In the coming months, JHISN will renew our call for a real moratorium, one that brings sustained relief for immigrants. The election has brought us some hope—but we need to keep organizing.
WHAT CAN WE DO?:
In solidarity and with collective care,
Jackson Heights Immigrant Solidarity Network
Follow @JHSolidarity on Facebook and Twitter and share this newsletter with friends, families, neighbors, networks, and colleagues so they can subscribe and receive news from JHISN.