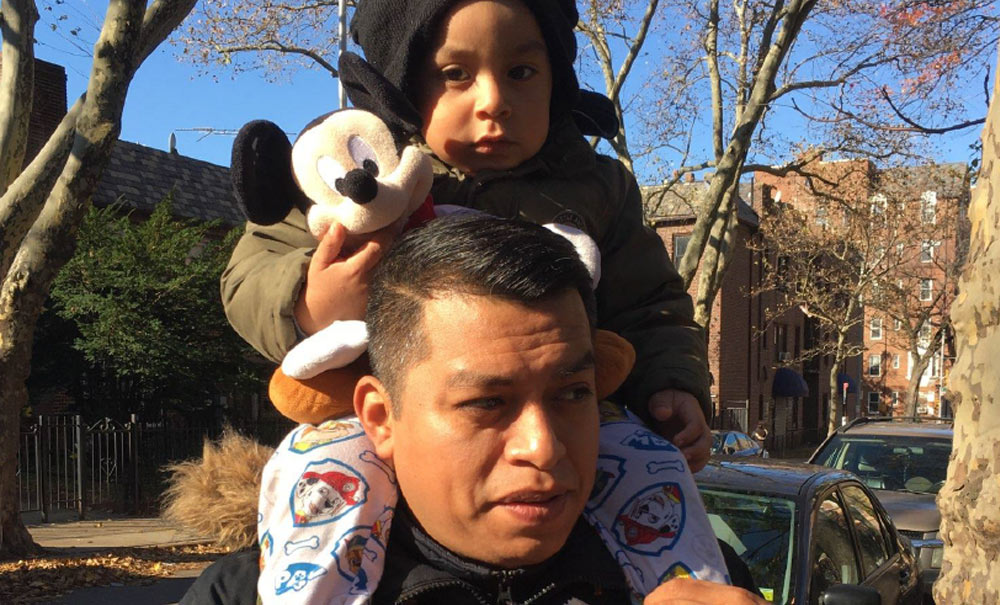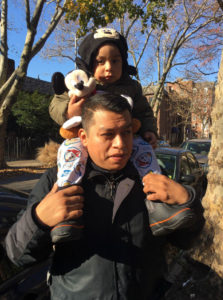 Alfredo Flores is a native of Mexico who came to the US to seek a better life as thousands of Americans before him have done. He is married to US citizen, Wendoly (Wendy) Valverde, has three US citizen children, and has been a peaceful and productive resident of Jackson Heights, Queens.
In July of 2018 Alfredo boarded a Greyhound bus to visit his brother in Seattle, Washington that, unbeknownst to him, included a stop in Canada. Upon discovering he lacked legal status he was detained by Canadian border patrol and then delivered to DHS. ICE agents detained him after finding he was undocumented.
Alfredo was put in an ICE detention center outside of Buffalo, NY where he remained for 20 days, until his wife Wendy posted a $10,000 bond.
His detention was excruciating for his family, both emotionally and economically. They didn't have the required $10,000 needed to secure his freedom. However, Wendy valiantly raised it by starting a fundraising campaign.
Assembly Member Catalina Cruz, who was a candidate at the time, read about Alfredo's detention in the Jackson Heights Post. She connected Wendy with free legal service providers who helped win Alfredo's release from ICE detention.
Alfredo was reunited with his family and we now ask for your help with keeping their family united and Alfredo on a road to U.S. citizenship.
Sign the petition to help your neighbor Alfredo Flores fight deportation, pursue citizenship, and stay with his family in Queens. Click HERE.
Download the Factsheet HERE.
---