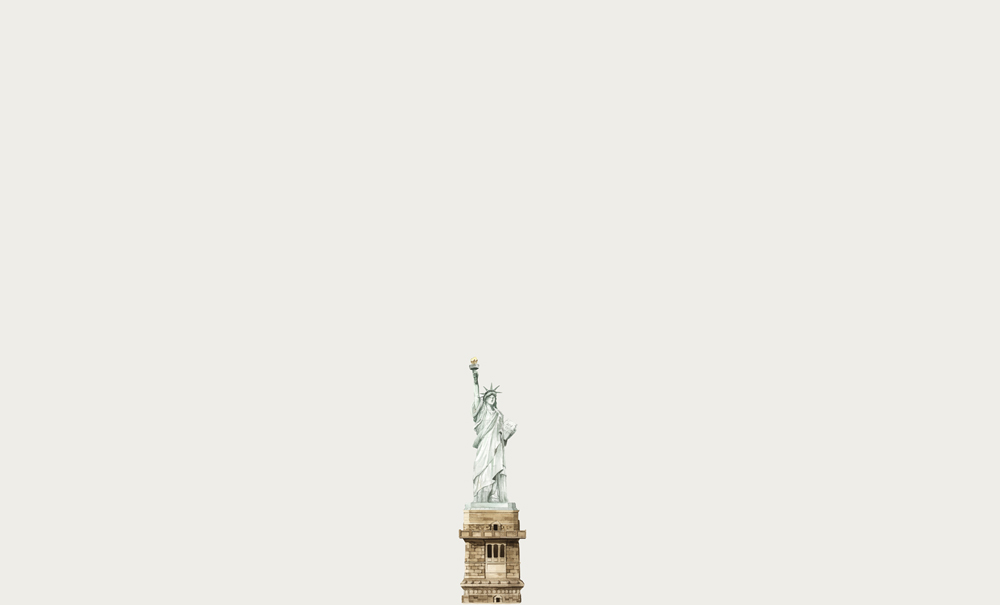 Update (10/11/19): A Judge in New York has issued a nationwide preliminary injunction which stops the Department of Homeland Security's "public charge" regulation from going into effect. This is a victory for immigrant families. The legal fight will continue, but for now, the rules in the United States have not changed. We will be updating this website in the coming days to reflect this.
This information was presented at a meeting, held at PS 69, Jackson Heights, on Tuesday November 20, by Claudia Calhoun (Senior Director of Immigrant Integration Policy, New York Immigrant Coalition).
The purpose of the meeting, and this post, was to correct the ongoing misinformation about these proposed changes to the Green Card application process, and to encourage people to submit comments to the government during the current comment period.
The Trump administration is proposing changes to the Green Card application process which would take into account whether or not the applicant has previously used certain public benefits. The 'Public Charge' rule would mean that any immigrants using these benefits would be considered a Public Charge and therefore less desirable as a potential permanent resident.
Here are the facts about the proposals, and how they will affect future Green Card applications:
The rule is still in the proposal and public comment stage. It has not been enacted yet. The proposed changes are in a comment period until December 10.  The government must read all the comments before any further action can be taken.  This will take 4 to 5 months.  If the proposals are approved, it will then take another 60 days before they go into effect.
The proposed changes only take into consideration certain benefits. These are benefits relate only to housing, SNAP, Medicaid, and Medicare Part D.
The proposed regulations do NOT affect people who already have a Green Card or a temporary Green Card.  They also do not affect refugees, asylees, Uvisa, VAWA, or special immigrant juveniles.  If you have no pathway to citizenship, these regulations do not affect you.
If enacted, the Public Charge rule will not be retroactive. Once the rule comes into effect, only public benefits used after that date will be considered. The rule cannot take into account benefits used before that date.
Applications for citizenship DO NOT fall under the Public Charge proposal. There will be NO public charge test for people applying for naturalization.
Receiving workers' compensation is NOT part of this proposal.
Children's benefits will NOT affect a parent's ability to get a green card. Anyone who has WIC, CHIP, EITC, ADAP, or benefits for American-born children to go to a clinic or hospital will not be affected by this proposal.
Some aspects of the Public Charge rule are not new, and are already part of the process. When someone applies for a green card, income, health, job, and skills are already looked at. These are not new tests, but maybe the government will be more interested in the answers now. However, the government has to look at the whole picture.
Green card holders are NOT being asked to surrender their cards at the border. There have been no genuine reports of people being stopped at airports and having their IDs taken away. This was a false story in a newspaper which was later retracted.
It is important to remember that these changes are still only a proposal. They are not final. So you should keep using your current benefits. You will not currently be helping yourself by quitting your benefits at the moment. 
There have been changes to the Foreign Affairs Manual, so if you are trying to bring your parents to the US, you should talk to an immigration attorney.  Call 1-800-566-7636.  Or call 311 and ask for ActionNYC.
Post a comment now and voice your opposition to the Public Charge rule
Make a comment at www.ouramericanstory.us. You can make your comment on your cell phone or on a computer.  Comments must be in English.  Anyone can make a comment regardless of immigrant status.  Citizens can comment too.  Explain how these proposed changes will affect your life. The government is obliged to read ALL comments and take them into consideration.
By making a comment
You can affect the final decision.
You can make your voice heard.
You can show your community's opposition.